June 1, 1939 – May 1, 2005
Speechcraft 2001
Member since August 2001
Sgt-At-Arms, 2003-2005
As I sit to compile this tribute to Jack, I think I am still in shock. Like all of us, I'm sure, it's still difficult to believe he is gone.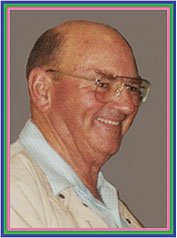 Raymond John Loffel was born in Castlemaine, Victoria, on June 1, 1939, to William and Mary Loffel. As he told us on a number of occasions, he left home at age 12, first delivering bread and working on a farm, then as a truck driver (putting his age up from 14 to get a licence!).
He started on the road driving a truck full of fruit and vegetables to Paddy's Markets in Melbourne. Being behind the wheel was to become a thing he enjoyed.
After some time on the road, Jack changed jobs working on his labouring skills to help build bridges and roads. But this proved to be a passing phase. His next career change was to the ambulance and rescue service, a profession where, like everything Jack worked at, he always put his best foot forward.
His work in this role resulted in a very high achievement... recognition for from St John's Ambulance in England. At this time, a broadening outlook to other fields caused Jack to leave the ambulance and rescue service.
Moving to NSW, he ended up in the dairy industry where he remained for almost 30 years. He started in the Hunter Valley in milk tankers, gaining certification for milk and cream grading and laboratory work.
Arriving in Tamworth, Jack worked on tankers for the local dairy co-op and then on the long and lonely road to Brisbane or Sydney delivering ice cream for Master Maid.
Around this time, June 4, 1983, Jack married Judy and gained an instant family. He tried to give the road away and took on the new role of transport manager for Oak, later known as Dairy Farmers. He finished work with this company in 2000.
With Jack's passion for racing, he joined the Tamworth Jockey Club, ultimately becoming President and licensee.. positions he held until 2002.
With more free time, Jack had to find a new thing to fit into his busy schedule. So he started on his 160-farm Duri Mail Run and could always be seen in his little blue car travelling the dusty, dirt roads.
Next to Judy, Jack's second love was his three step-children, Mark, Bron and "Tom" (Melinda) and their families, now including grand children Kayla and Matthew (who idolised Jack and wanted to be that man himself, from the terry towelling hats right through to the Baxter boots and Akubras!), Melissa, Nikita, Melanie and Taylor-Max.
Another of Jack's loves was his gallopers. He had numerous horses but his champion was Auron. He was very proud to watch his horse Ted win on his home turf.
Jack's fourth love (which was his first until the family arrived) was his love for American cars, his wonderful Rambler Matadors.
Jack's fifth and final love proved to be Toastmasters. In the words of step-daughter "Tom"... "Jack was proud of his achievements with Toastmasters.
In Toasties, in a very short period of time, Jack achieved CTM and ATM Bronze and was tonight due to complete his final project to become ATM Silver. And he was also only one step away from achieving Competent Leader.
During his life, Jack Loffel touched the lives of many.
For that, he will be well remembered.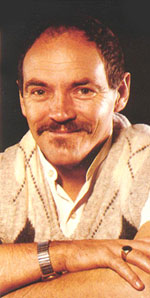 Jazzer was a Tasmanian-born journalist and musician who lived the final seven years of his life in Tamworth, the Australasian Country Music Capital.
Jazzer's interests and hobbies were many and varied, and included people, stamp collecting, current affairs, table tennis, reading, raising poultry and gardening, particularly growing fresh vegetables. His musical taste was broad. Jazzer could listen to any type of music, from country to classical, rock to jazz. Some of his favourite artists were Fats Waller, John Lennon, Dire Straits, Hank Williams.
He always got a huge buzz out of performing in a band, and was happiest sitting behind his drumkit, either taking the lead vocal or harmonising. Public speaking became a passion during his time in Tamworth after he joined Toastmasters.
The natural performer found a stage he adored within that communications and self-improvement organisation, where he achieved the highest possible rank of Distinguished Toastmaster.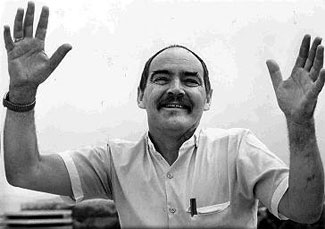 Jazzer served Tamworth Toastmasters in various capacities including President and served as Area 18 Governor and Northern Division Governor, the first to do so north of Newcastle.
Jazzer originally came to Tamworth from Melbourne at the invitation of Max Ellis and Gary Robertson, then Manager and Sales Manager, respectively, of Radio 2TM's marketing arm, BAL Marketing.
His role was to transform the annual Australasian Country Music Capital News into a monthly publication.
During 1983, at a time he was seriously battling cancer, Jazzer wrote The Book of Australian Country Music, published by Berghouse, Floyd & Tuckey in 1984.
An annual talent quest conducted during the Tamworth Country Music Festival in January is named in his honour, as is a special award in Toastmasters District 70 (most of NSW and the ACT) given to those who have the courage to continue to achieve and motivate others despite suffering great personal difficulties.
Jazzer received the Country Music Capital Award Golden Guitar for services to the country music industry in January 1987. He died at Peter MacCallum Cancer Centre in Melbourne on May 30, 1987.
---
Judy Woodgate
1932-2000
Member 1984-2000
Tamworth President 1989-90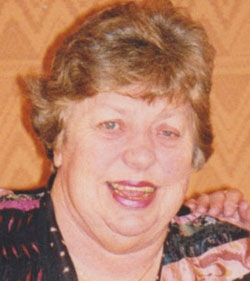 Judy Woodgate was a great Toastmaster.
In 1983, Judy first became involved with the Toastmasters organisation when she enrolled in a Speechcraft Course.
Judy joined the Club in April 1984 and had 16 years of continuous membership. Early on, she became involved in Speechcraft and Youth Leadership which she particularly revelled in.
Over the years, she was involved in courses at St Josephs, St Nicholas, South Tamworth, Farrer, Oxley, Calrossy and McCarthy.
Along with Toastmasters, Judy still managed a successful business and the needs of her family and grandchildren... many students and adults can testify that their success was due to tuition given by Judy. Her laughter, smile and positive outlook was infectious to all those she met and her and Kevin's Cambridge Studios often became "Cambridge Counselling" with many calling in "just to run this past Judy"!
In 1989, Judy was elected President of Tamworth Toastmasters and represented the club in Ireland as she attended their International Speech Contest. This experience from overseas was shared with members at her home Club, inspiring all with her perseverance, cheerfulness and loyalty.
In 1986 and 1988, Judy was recognised with the Toastmaster of the Year Award. This is given to a member for their sustained efforts and achievement throughout the year.
In 1992, Judy attained her ATM – Able Toastmaster award. She competed in numerous local, Area Division and District International Speech Contests and always demonstrated a high level of commitment and loyalty to other club members.
Many Toastmasters have had success in public speaking and business achievements while others have gained confidence in themselves – all due to Judy's interest and encouragement!
Judy used her Toastmaster training and knowledge to assist her local community in adjudicating contests at
eisteddfods and service clubs. She always used the opportunity to acknowledge and promote Toastmasters
and the valuable skills the organisation helped members to gain.
These attributes were the ones that earned Judy the Jazzer Smith Award in 1998. She, like Jazzer, touched the lives of countless people, despite her many health problems. When illness prevented her attending club meetings, Judy would be waiting for a report. At home or in hospital, she always appreciated news of the club and her deepest regret was not being able to attend our functions. But Judy never forgot to send a card on special occasions.
Members often reminisce and smile, recalling the dress worn by Judy on theme nights. Judy dressed up as Queen, Victoria, Mother Superior and, on Australia Day, a farmer, with overalls and corks dangling from his hat, or the "lady of Fashion" at the Melbourne Cup meeting.
Judy Woodgate always remained positive and was a friend to many and is sorely missed.
Judy is remembered, especially for her contribution to youth development via Toastmasters, with a perpetual trophy awarded to "the best speaker" from the annual Youth Leadership course conducted at McCarthy Catholic College - the home of Tamworth Toastmasters.